Alan D. Marriott (born July 19, 1971) is a Canadian improv comedian, improv instructor, writer and voice actor.
He is a voice actor on "The Secret Show" and plays the role of the character Victor.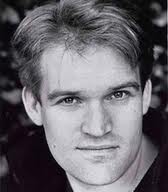 He has also done some improv for the following groups: Hamlet Improvised, Impro Lear, Impro Lab (London's first 2 act improvised play), The Impro Musical, Lust Boulavarde (a improvised soap opera), and Impropera (a 2 act improvised opera).
He has also done some other voice work on other shows as well, these include:
Ad blocker interference detected!
Wikia is a free-to-use site that makes money from advertising. We have a modified experience for viewers using ad blockers

Wikia is not accessible if you've made further modifications. Remove the custom ad blocker rule(s) and the page will load as expected.